Apartment Building Cleaning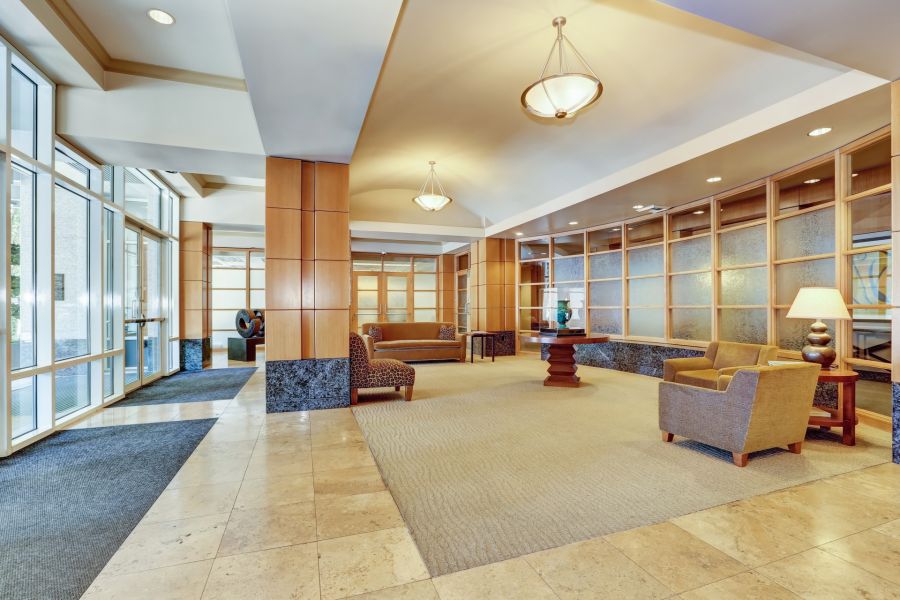 With 33 years in the commercial cleaning business, we've cleaned plenty of apartment buildings to know that all of the foot traffic in the common areas, and the busy day-to-day operations can create quick messes that you don't want your tenants or visitors to see! Cleaning apartment buildings and condominium complexes to keep your renters happy and walk-ins attracted, Carpel Cleaning Corp has been making property managers' lives easier for 33 years.
---
Call for a FREE Quote
---
Carpel Cleaning Corp's Reliable And Professional Building Care
Finding a quality commercial cleaning company that can keep the common areas of your apartment building spotless, and making sure the apartments are move-in ready in a timely manner can be a challenge. With Carpel Cleaning Corp, it never has to be! Carpel Cleaning Corp will help you keep your complex building full of shiny floors, stainless carpets, spotless windows and mirrors, and one that is properly sanitized. From the moment someone walks into the perfectly kept lobby, into the doors of their new home-sweet-home, they will be confident they'll always come home to clean.
You Need Carpel Cleaning Corp For Your Apartment Building Cleaning Needs
Priding ourselves on communication and building solid relationships with our clients since 1990, Carpel Cleaning Corp will customize a cleaning schedule based on your apartment building needs with our low cost, high-quality services. Managing an apartment complex and the needs of your tenants is difficult enough without adding the worry of keeping the building clean. You need Carpel Cleaning Corp - a trained and insured commercial cleaning company who will take care of your apartment building's image, and who believes in comprehensive cleaning.
Carpel Cleaning Corp's Apartment Building Cleaning Services
When you call Carpel Cleaning Corp for your building cleaning needs, we provide high-quality commercial cleaning services, including,
Window cleaning
Wipe down of all surfaces
Dusting & Vacuuming
Sweeping & mopping
Disposing of all trash & recyclables
Clean common area(s) for tenants / guests
Clean and disinfect bathrooms
Wipe down walls
And more! Just call (917) 383-2603 to schedule a free commercial cleaning quote for your apartment building.
Call Carpel Cleaning Corp Today
Need a commercial cleaning company that will provide reliable and professional building care for your apartment or condo complex? Carpel Cleaning Corp is only one call away! Call (917) 383-2603 today for a free commercial cleaning quote.
---
Call for Fast FREE Quote
---