Commercial Restroom Cleaning
Public Restroom Cleaning Services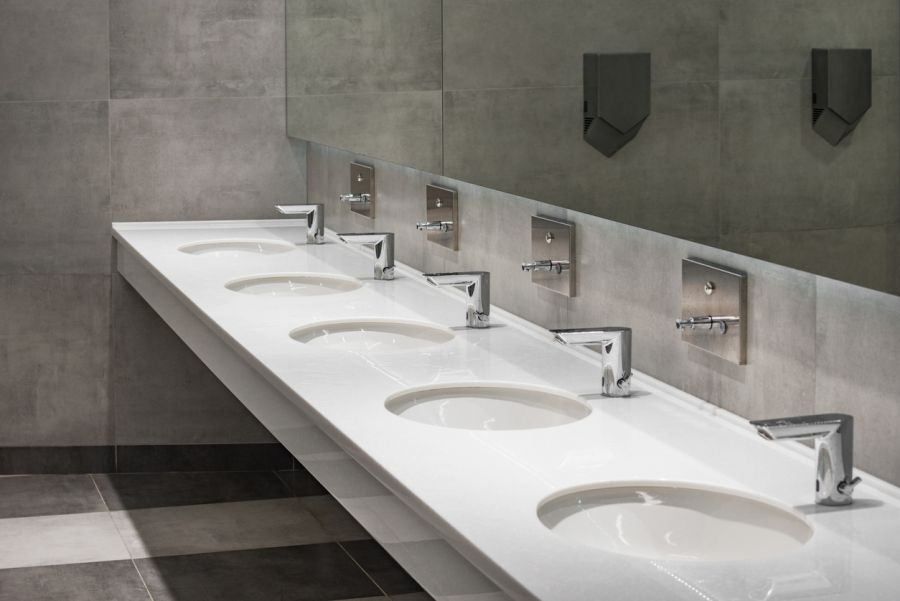 No one likes to use a dirty, stinky bathroom. Have you ever been using a public restroom and realized it's all out of paper products or it has a foul smell lingering? Keeping your restrooms well-maintained shows clients and employees that you care about their health and properly take care of your business. Carpel Cleaning Corp has been helping keep commercial bathrooms clean since 1990. Call today for a restroom cleaning consultation and keep your business shining.
---
Call for a FREE Quote
---
How Often Should Public Restrooms be Cleaned?
Public restrooms see a lot of "business" every day, therefore it is recommended that most public restrooms should be cleaned at least once a day. When a toilet gets flushed, it sprays water, bacteria, and germs into the air and ends up in high-touch areas. To keep your employees and customers safe from dangerous bacteria like E. Coli and Salmonella, call Carpel Cleaning Corp for professional restroom cleaning services.
Carpel Cleaning Corp's Commercial Restroom Cleaning
Our commercial restroom cleaning services include:
Toilet & Urinal Cleaning
Sink & Mirror Cleaning
Disinfecting High-Touch Areas (Door Handles, Light Switches, etc)
Sweeping and Mopping Bathroom Floors
Replace Toilet Paper and Paper Towels
Refill Soap Dispensers
Take Out Trash
---
Call for Fast FREE Quote
---